A Physician's Lessons in Vulnerability
There are times when the art of medicine and caring for others involves practicing a singular type of expertise — a willingness to be human.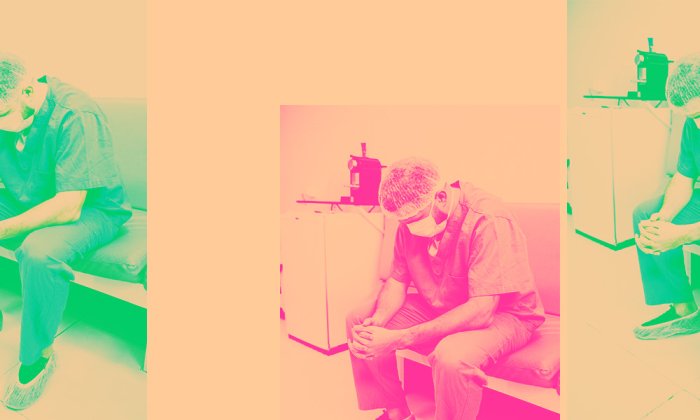 My work as an emergency physician has always struck me as a fundamentally creative act. Caring for patients demands creativity as a clinical skill. This insight is neither groundbreaking nor original. The medical encounter has been compared to improvisation for a reason: It's unscripted and unpredictable, and requires thinking on our feet, curiosity, and following possible threads rather than closing them off.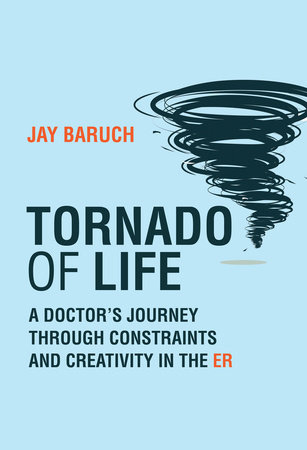 So it's not all that surprising that the pandemic was a revelation for physician writers. Rare was the day, especially early in the crisis, when I didn't read a powerful article or op-ed penned by a physician capturing their harrowing experiences. However, many pieces soon began to melt into one another, hitting familiar notes and describing similar experiences in similar ways. I felt like a terrible human for growing bored with another piece on the lack of personal protective equipment. Or worse, speeding through another description of caring for too many dying patients. Was this a manifestation of burnout on my part, or wanting to feel the burn more intensely?
The only thing I can say with certainty is I was feeling needy, with a particular appetite of needs. What I was seeking and found missing in many of these otherwise expert stories was vulnerability, the singular voice of another human who happens to be a physician. Yet, paradoxically, I wondered if their expertise, the well-earned banner that grants them authority, was part of the problem.
Tobias Wolff said, "When I sit down to write, I discover things that I have, for one reason or another, not admitted, not seen, not reflected on sufficiently." Over my career as an emergency physician, writer, and teacher, I've often pondered whether habits of mind that make for excellent physicians in a healthcare system that values safety, efficiency, and replicability might interfere with writing as a form of discovery. For example, medical training privileges data and evidence gleaned from research on populations. However, this tendency to privilege objective statistical methods, to look outside the self for clarity, can make physicians less prepared for this inward journey of discovery, which often lacks signposts or guardrails.
The cognitive psychologist Jerome Bruner said the purpose of narrative isn't to solve problems but to find them, it's "deeply about plight, about the road rather than about the inn to which it leads."
Accepting risk-taking and getting lost as a necessary part of the creative process can feel unnatural and even irresponsible in the house of medicine, where risk is managed and minimized. The reflex to drive with facts and data can be a compensatory response or a defense against the discomfort and insecurity one might feel with finding problems. Putting language and form into unmeasurable, complicated, and intensely personal emotional experiences is challenging. But that's what I was seeking.
As the pandemic took over New York City, Dr. Helen Ouyang, a writer, and emergency physician, provided a master class in a strikingly original and honest article that took the reader on her journey as she processed the disequilibrium. Through a propulsive narrative structure, weaving global events into personal experiences, and offering insights into what is and what might be, she wrote of her struggles to make sense of it all. And she closes with a kicker: "The one thing I can do — what I think will matter most, in the end — is just to be a person first, for these patients and their families."
Let's face it, confessing what you don't know can be hard when you're a doctor and people are reading you because you carry the mantle of an expert.
I've learned over the years that understanding messy experiences isn't easy or pretty, and trying to approximate that search on the page is surprisingly challenging. In my book "Tornado of Life," I take readers into moments ripe with uncertainty, contradictions, and doubt. I describe moments in my work as an ER physician when there wasn't any evidence-based map to help guide me into another human's experience. Expertise meant learning the practice of not-knowing and sitting with the chaos of a patient's life.
When faced with uncertainty and ambiguity, physicians are inclined to reach for abstract ideas or point to reams of evidence in the medical literature in search of an answer. What a strange instinct, I've always thought: to look for solutions to confusing situations by flying higher and farther away instead of making the necessary movement of descent and asking better questions.
At the beginning of the pandemic, when personal protective equipment was scarce and our knowledge of SARS-CoV-2 was evolving, I explored why I felt the safest working in the ER where I was most at risk of being infected. I wrote about waiting for the surge that was heading our way. I reflected on judging patients too quickly for behaviors perceived as irresponsible when, in reality, they frequently involved difficult choices, competing needs, and conflicting diets of information.
Anton Chekhov, arguably our most notable physician-writer, wrote, "It is only by being in trouble that people can understand how far from easy it is to be the master of one's feelings and thoughts." The word "emergency" dates back to the Latin word emergentia, which means "to bring to light." There are times when we don't have answers, when the art of medicine and caring for others, patients and readers, involves practicing a singular type of expertise — a willingness to be a curious, flawed, and vulnerable human.
---
Jay Baruch is a practicing emergency room physician, a professor of emergency medicine at Alpert Medical School of Brown University, and the author of, among other books, "Fourteen Stories: Doctors, Patients, and Other Strangers" and "Tornado of Life."