Bruno Latour on Anna Tsing's 'The Mushroom at the End of the World'
"It would be a euphemism to say this book is not anthropocentric — it places humanity on another orbit."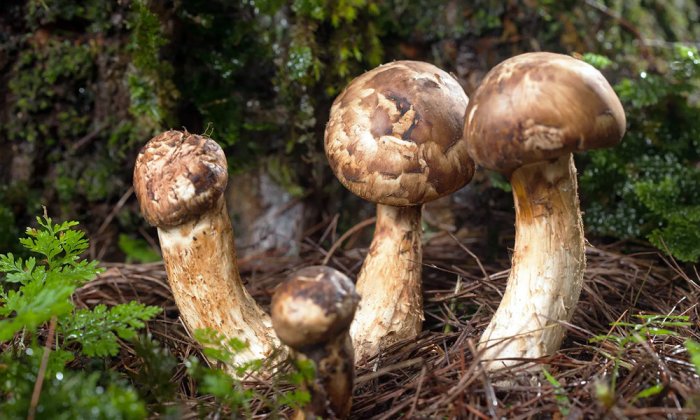 The following essay is excerpted from the book "A History of the Social Sciences in 101 Books," an intellectual history of the social sciences that offers a library of 101 books that broke new ground for the field. Bruno Latour died in 2022.
---
Unlike Archimedes, it is not a fixed point to move the world that Anna Tsing (born 1952) needs but a single, strong-smelling, hard-to-find mushroom, the matsutake, which the Japanese prize highly. And it is surely not to move the world, a mighty dream that has always fired scientists and engineers, but rather to reveal the conduits by which capitalism inserts itself into the world and the behavior by which we may hope to survive it.
"We" is significant, because this book of anthropology works with a considerably expanded list of beings in a series of short chapters that overlap rather like the matsutake.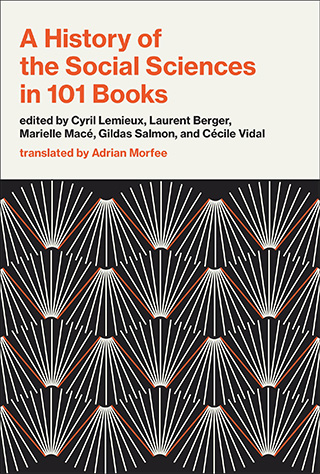 In this book, which is exemplary in its subject, investigation method, and style, Tsing profoundly modifies what is meant by "human." For her, being human means finding a provisional overlapping with many other species, and humans are not necessarily placed at the center. It would be a euphemism to say this book is not anthropocentric — it places humanity on another orbit.
Nor is it one of those books of natural science or popular works in which naturalists share their knowledge about the surprising existence of trees, microbes, whales, or intestinal flora. It is a work of social science through and through, and of the most demanding kind. Not for one instant does it lose from view its purpose of tracking the new nature of capitalism and exploring the possibility of living among its ruins.
Why should a mushroom make it possible to understand capitalism — better than the Internet, for example, or the arms trade, or the sale of grain? The reason defines both the method and the object of this investigation: a problem of scale. It is not possible to cultivate this mushroom because it has a capricious life cycle and depends heavily on other factors; it is not a scalable object.
One of the major contributions of this book is that it redefines capitalism by its capacity to create local conditions that may be scaled up, and plantations are the precursor and the prototype. Gathering matsutake eludes all forms of scalability, as do those gathering it in Oregon or China, whose perilous economy Tsing tracks closely. Criticizing the disputed notion of the Anthropocene, Tsing could in fact put forward a serious candidate, as Donna Haraway suggests: the "Plantationocene."
But the truly ingenious thing about this book is that resistance to scalability also applies to its method of investigation. Tsing effectively rehabilitates what could be called "pure and simple" description — though there is nothing pure or simple about it. Describing is inventing a science of the concrete, which does not seek to generalize but to penetrate ever more deeply into the specificity of places and history. This specificity is so difficult to describe that "all terrain" sciences, which, like development projects, are obsessed by scalability, systematically fail to understand the ever so particular situation of overlapping species, thus multiplying the fields of ruins.
And becoming accustomed to living in the ruins, and knowing how to do so, is what this book is about. The reason is rooted in its object of investigation: this occluded mushroom that likes ruins, particularly pine forests laid waste by loggers. Its mode of life is devoid of the harmony and equilibrium of nature. Everything about it is artificial; everything in its development is counterintuitive. It resists all stable and lasting definition, all changes of scale. Additionally, like other members of its genus, it refuses to be defined as a species. The matsutake prospers amid disruption, a term to which Tsing imparts a positive meaning, against all hope of return to a "natural" situation.
In this book, which is far from espousing any catastrophist vision, the word ruin takes on a positive meaning, this time concerning the method. If the mushroom is "at the end of the world," it is not for some apocalyptic reason but because the time of development projects is now over. More exactly, it is the very notion of projection, bound up with the hope for indefinite scalability, which is no longer able to describe how the paths of all these actors and doers — pines, mushrooms, the Asian migrants gathering them, the Japanese loggers seeking to disrupt the forest to restore its fertility, the Canadian importers who manage to create an economy for luxury products in Japan despite destroying forests the world over — how these terrestrials (the word to describe them is lacking) end up crossing one another. Learning to live in the ruins of capitalism means learning to do without the notion of projects and, finally, moving on to an attentive description of situations that cannot easily change scale.
With her dog Cayenne, Donna Haraway had proved how far one could take analysis of relations between species. With her matsutake, Anna Tsing proves that we can go still further, modifying not only the landscape to be described but what we should expect of meticulous description.
---
Bruno Latour was a leading French philosopher, anthropologist, and sociologist.